Amongst the rural scenery, Matousou's rooms are enveloped in silence. The spacious rooms allow you to relax without noticing others' presence.
You will feel you have found your second home, one with a breathtaking view of Mt Yufu.
All guest rooms have a private bathroom with a 100% natural hot spring which you can luxuriate in whenever you want, as many times as you want.
The room interiors are simply furnished with timber and clean, white finishes. Revel in the time where you can relax and care for your body and heart.
2 person occupancy.
About guest's room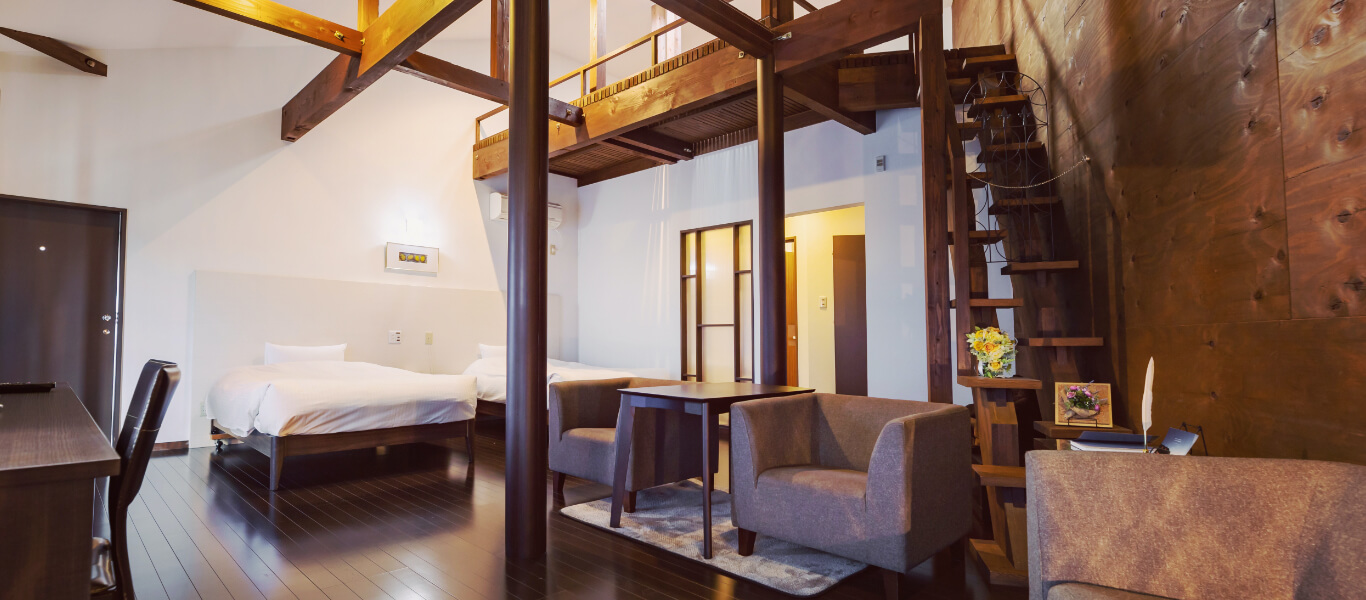 A Western-style room with timber furniture bathed in natural light, shining through the windows.
There is also a playful terrace. The spacious room has an instantly calming atmosphere and holds two comfortable beds, replete with soft linen.
Tracks spread out through the vineyards from the veranda under the wide, open skies of southern Yufu.
2 person occupancy.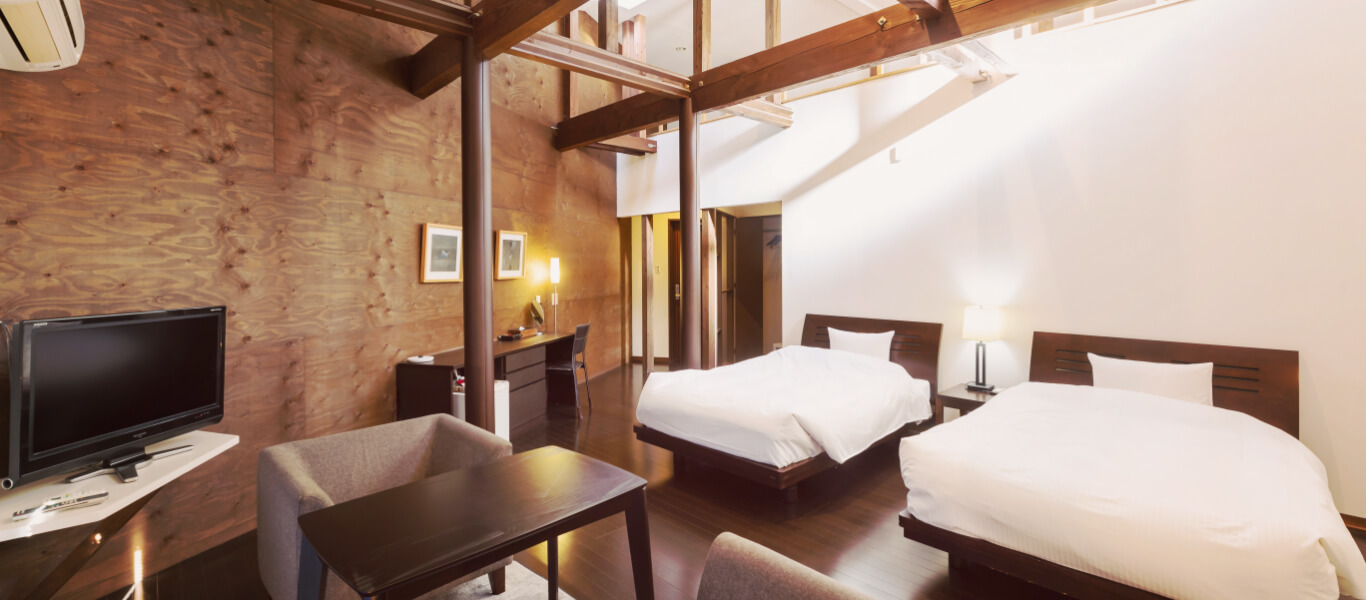 From the terrace you can see a vineyard, the rural scenery of Yufuin beyond and the occasional local train. It is a Western-style room with a specious feeling.
The art work adds to the simple yet sophisticated atmosphere of the room. In this tranquil retreat, you won't be disturbed by neighbours.
2 person occupancy.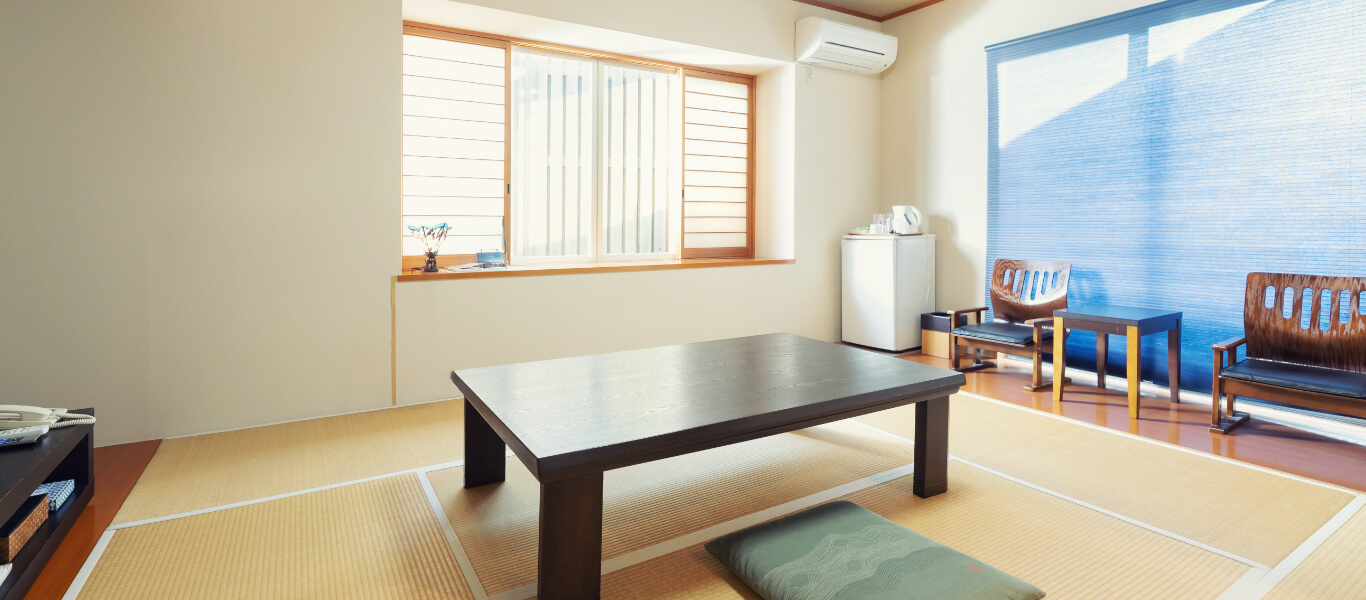 A very spacious Japanese-style room with living room and bedroom.
The bathroom's interior features natural rock for a very genuine, down-to-earth feeling.
From your room, watch the seasons change in the small, Japanese garden. Appreciate both Japanese style and nature at the same time. 1-2 person occupancy.