I wish I could just be myself. Many people think like that but get so caught up in demands of work and daily life. Without knowing, we put unnecessary strain on our bodies,
we have no time to spare for ourselves, and we get pulled this way and that by the demands put on us.

This is a precious holiday. Let us take you away from your work and home. Why don't you come and have a relaxing time just for yourself or with that someone special?

Matousou accepts a maximum of only 3 groups at a time. There are no busy tourist spots in walking distance, rather it is suitable for being removed from the hustle and bustle,
to gaze at the beautiful, natural scenery and enjoy a relaxing time.
We aim to provide a place in Yufuin where you would want to kick back with a good book in hand.
Facilities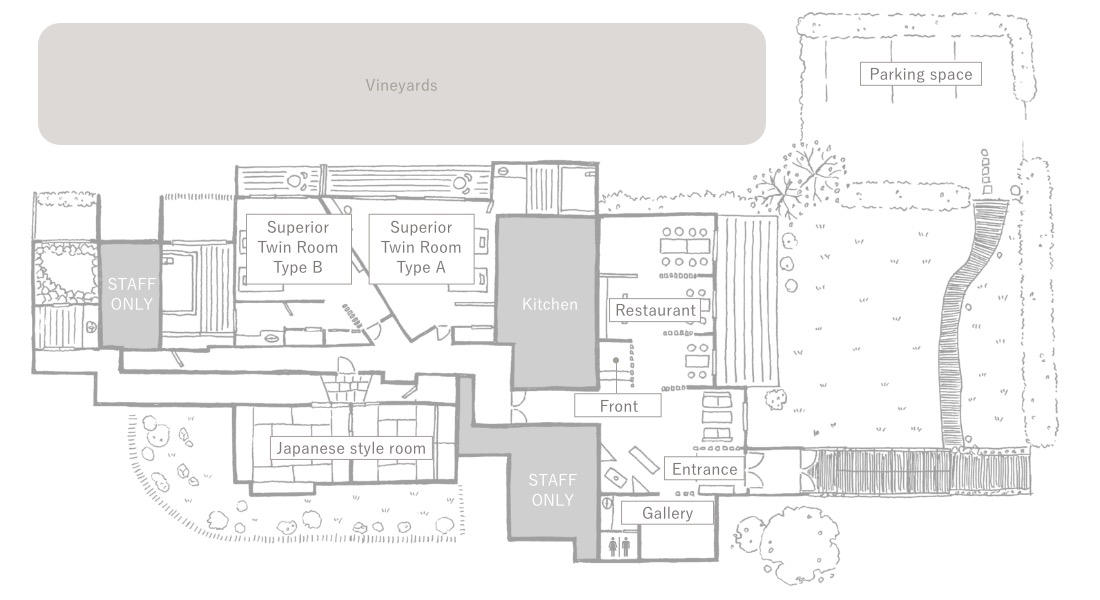 Upon opening the entrance door, you can feel the warmth of the timber interior and the calm atmosphere in the entrance hall. To the right-hand side you will find the front desk.
In spring and summer feel the breeze of Yufu. In autumn and winter the warmth of a fireplace will welcome you. From here, your extraordinary experience will begin.
Adjacent to the entrance, we have a lounge where you can take in the surrounding views.

Separate spaces mean you don't have to worry about other guests. The rooms have simple design to help unclutter your mind.
There are two Superior Twin Rooms for 1-2 people each and a Japanese style room.
All rooms have a private bathroom fed by a 100% natural hot spring without any filtration or additives. Please relax in your private space and let your stress and aches melt away.

You can enjoy your meals in the restaurant behind the entrance hall.
The space can be divided by partition screens,
so you can enjoy a meal without worrying about other diners.

During dinner, you can watch the sunset or enjoy the starry sky.
At breakfast, you can take in the rural scenery shrouded
in the morning mist.
Enjoy Japanese-Western fusion dishes which use local ingredients,
all lovingly prepared by the owner.

To the left of the entrance hall, there is a gallery space. We display works by artists in Yufuin. Many of the works focus on the theme of Yufuin itself.
If you would like to purchase any of these, please talk to the owner.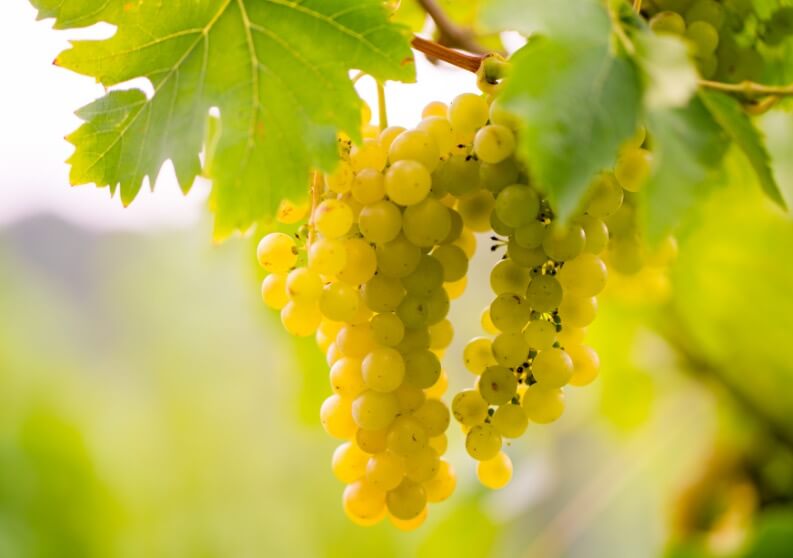 Within the grounds of Matousou, there is a vineyard from
which we produce our own wine.We grow Sauvignon Blanc grapes,
which is the main grape for producing white wine
in the Bordeaux and Loire River Basin regions in the south-west of France.
We produce our grapes with utmost care,
and are dedicated to using minimal amounts of agricultural chemicals.
From these grapes, Matousou's original wine
"Yufu no Nemuri (Sleep of Yufu)" is made.